Edinburgh human trafficking claim made by woman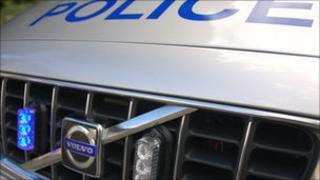 Police are probing a case of human trafficking in Edinburgh following claims from an Eastern European woman.
It is understood the woman visited a sexual health clinic in the city and told NHS staff she feared for her life at the hands of her violent partner.
The woman sought refuge at the clinic last week.
Council officials found emergency accommodation for her before workers for the Migrant Helpline charity moved her to a safe house.
A Lothian and Borders Police spokesman said: "We can confirm that we are investigating a report of alleged human trafficking, and inquiries are currently at an early stage.
"Lothian and Borders Police is committed to identifying victims of human trafficking, and we will fully investigate any report or intelligence we receive where someone is identified as being subject to exploitation.
"We work closely with partners to provide support and assistance to victims, and we would encourage anyone who is a victim of human trafficking, or who has any information that can assist us in identifying potential victims, to contact us.
"Rest assured that any information we receive will be fully investigated, and treated in the strictest confidence."
Outreach clinics
Dr Alison McCallum, NHS Lothian's director of public health and health policy, said: "NHS Lothian works closely with a range of partner organisations to provide support to individuals who may be affected by issues in the sex industry, gender-based violence or human trafficking.
"This includes running outreach clinics in local areas and specialised training sessions for our staff on identification and appropriate responses to gender-based violence."
Staff working in substance misuse and sexual health services were routinely given the training, which includes human trafficking issues, she added.
An Edinburgh City Council spokesman said: "Human trafficking is an issue we take extremely seriously and when alleged victims are brought to our attention we will immediately contact our partners in the police, NHS and UK Border Agency to offer whatever support and help we can."
"We have procedures in place to ensure that where human trafficking is suspected, our staff report their suspicion to the relevant authorities and ensure the appropriate care, support and personal safety planning is in place for the individual."