Heather Stacey head-in-bag murder sentence cut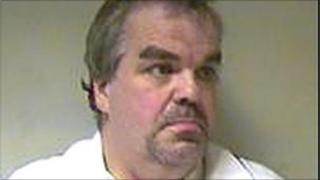 A man who murdered his girlfriend before dumping her head in a bag in Edinburgh has had his minimum jail term cut by 11 years.
Alan Cameron, 56, was jailed for life and ordered to serve at least 25 years in prison for the murder of mother-of-four Heather Stacey, 44.
But judges at the Court of Criminal Appeal in Edinburgh have ruled that the original sentence was excessive.
Cameron must now serve 14 years before becoming eligible to apply for parole.
However, the judges rejected Cameron's appeal against his conviction for the murder.
The Lord Justice Clerk, Lord Gill, sitting with Lord Osborne and Lord Marnoch, said: "In our uncertain state of knowledge of the circumstances in which he killed the deceased, we have no warrant for the imposition of a punishment part of such severity.
"The appropriate punishment part should be in the range that is normal in cases of murder in which there are no unusually aggravating circumstances."
The senior judge said Lord Matthews, who imposed the original sentence, appeared to have been influenced by Cameron's actions following the death of Ms Stacey.
The victims's daughter Danielle Williamson, 24, said she was relieved Cameron's appeal against his conviction for her mother's murder had failed.
She said: "Today's decision has ensured justice for our mum.
"Although we will never know what happened to our beautiful mum we are relieved that the appeal was refused and that Alan Cameron will serve a life sentence.
"Nothing will ever bring our mum back. We miss and love her deeply. Hopefully today's decision can bring us some peace to deal with our grief and move on."
Cameron stuffed pieces of Ms Stacey's body into bags and left them beside footpaths in the Granton area of Edinburgh.
The victim's head was discovered in an Ikea carrier bag in bushes at Hawthornvale Path on 31 December in 2008.
Cameron also collected almost £5,000 in benefits from her Post Office account.
The former child sex offender had denied murdering Ms Stacey at her home in Royston Mains Place, Granton, in Edinburgh, between November and December 2007.
He claimed she had died after he left the flat to buy food and panicked because there was an outstanding court warrant against him for breach of the peace.
But the appeal judges rejected his legal challenge against his murder conviction.
The Lord Justice Clerk said: "I think that a reasonable and logical conclusion on the evidence was that the appellant murdered the deceased."