Princess Anne becomes Edinburgh University chancellor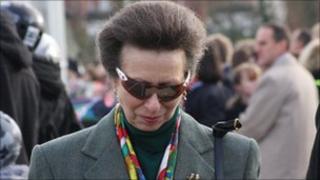 The Princess Royal has become the new chancellor of Edinburgh University.
Princess Anne follows her father, the Duke of Edinburgh, in the role - which has a 150-year history. He stepped down last year after holding the post since 1953.
The princess, who is also patron of the university's Royal (Dick) School of Veterinary Studies, is the institution's eighth chancellor.
She was elected to the role by the university's general council.
Sir Timothy O'Shea, the university's vice-chancellor and principal, said: "I am delighted that the Princess Royal is to become our new chancellor and I welcome her to this important role at the heart of university life."
Dr Alan Brown, convener of the general council's business committee, said: "I am certain that the appointment of the Princess Royal as chancellor of the University of Edinburgh will be welcomed enthusiastically by all general council members, and it will be of immense benefit to the whole university community."