Policeman's Edinburgh Hogmanay death charges dropped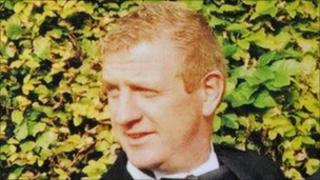 An off-duty policeman who was charged in connection with the death of a city pedestrian at New Year will not face prosecution.
Martin Douglas, 41, died when he was struck by a car as he crossed the road at the top of Leith Walk.
The driver was a 25-year-old policeman who had recently come off duty.
He was initially charged in connection with the incident. The Crown Office has confirmed it will not be proceeding with the case.
A Crown Office spokesman said: "The procurator fiscal at Edinburgh received a report concerning a 25-year-old male in connection with an incident on 1 January 2011.
"After full and careful consideration of the evidence in the case, Crown counsel decided that there should be no criminal proceedings."