Frank Moore to stand trial for Stewart Taylor's murder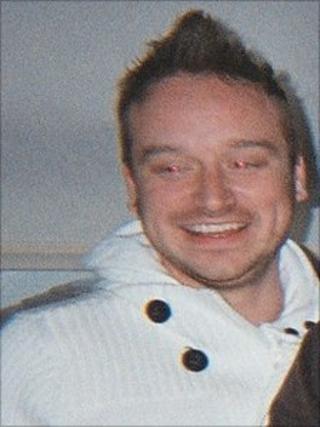 A man is to stand trial charged with the murder of a chef whose body was discovered in a burning flat.
Frank Moore, 43, appeared at the High Court in Glasgow accused of killing Stewart Taylor on 7 February in a flat in Chalmers Crescent, Edinburgh.
Mr Moore is said to have entered uninvited before assaulting Mr Taylor.
It is alleged he set fire to bedding before locking the 33 year-old inside. Trial was set for 24 August at the High Court in Edinburgh.
The case is expected to last up to three weeks.
Mr Moore is also accused of trying to kill Mr Taylor's partner Lynsey Anne Methven at the flat on the same day then attempting to defeat the ends of justice by hiding Mr Taylor's mobile phone and disposing of its SIM card.
The charge includes claims Mr Moore set fire to a pair of his own boots and washed clothing all worn during the alleged offences.
Mr Taylor, originally from Aberdeen, worked at the Maison Bleue restaurant in the capital's Old Town.
Owner Dean Gassabi said after the chef's death he was "one of the best" he had ever worked with. Mr Taylor also once worked under Michelin star chef Michel Roux Snr.
Mr Taylor's relatives said at the time the "tragic loss" left "a huge hole" in the family.
Mr Moore also faces a number of other allegations.
These include a claim he previously assaulted Mr Taylor and Miss Methven at the flat in Chalmers Crescent on 6 December last year.
Mr Moore also allegedly attacked Mr Taylor at the Elm Bar in the capital's Elm Row in January this year.
He is accused of repeatedly contacting Miss Methven by phone earlier this year in a way that was "grossly offensive or of an indecent, obscene or menacing character".
This allegedly occurred between 18 January and 6 February.
Mr Moore is also said to have committed a breach of the peace during the same dates in that he harassed Miss Methven and "watched her movements".