Edinburgh taxis in charity outing to coast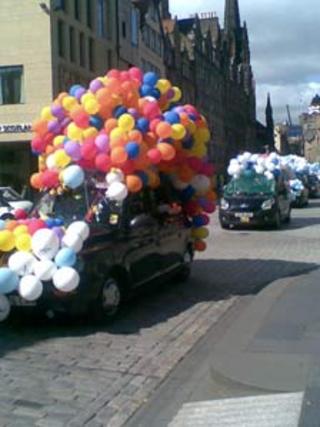 A fleet of taxis have been festooned in balloons to take disabled children and others with special needs to the seaside.
The outing, from Edinburgh to East Lothian, takes place annually.
It is the 65th time the cabbies and their families have taken part in the much-loved tradition.
Other organisations, including the police and Army, have also given their support. A similar event is held in Glasgow.