Management save MS centre by re-opening as charity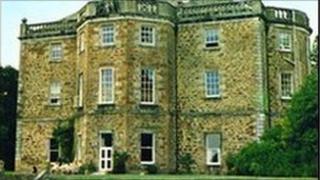 Scotland's only respite centre for Multiple Sclerosis sufferers may have secured its future by becoming an independent charity.
A high profile campaign to save Leuchie House in North Berwick was launched after the MS Society announced plans to withdraw its funding in December.
The management team then put in a bid to operate the centre themselves after securing independent funding.
The MS Society granted them a six month reprieve to ensure a smooth transition.
Four centres across the UK were at risk of closure after the MS Society decided to move out of being a direct provider of respite care.
Centres in York, Surrey and Warwickshire are to be sold to other companies.
Leuchie House offers more than 7,000 respite care days to MS sufferers from across the UK.
Its independent status will allow sufferers of other conditions, like Huntingtons and Parkinsons, to access its facilities.
The MS Society had used Leuchie House as a respite centre since 1998.
It was originally run by the Servite Sisters, under the name the Richard Cave Holiday Home, before it was handed over to the MS Society.