Lib Dem councillor Elaine Morris defects to SNP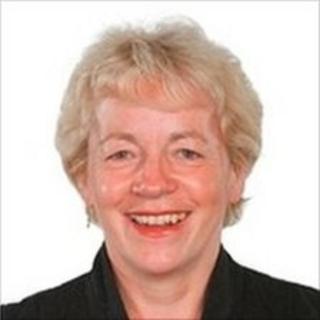 A Liberal Democrat councillor has defected to the SNP in Edinburgh.
Elaine Morris said she had joined the SNP following her dissatisfaction with the UK government and the party's failure to provide leadership on Edinburgh's trams.
Ms Morris said leaving the Lib Dems was a difficult decision.
Steve Cardownie, deputy leader of Edinburgh Council and leader of the SNP group, said he welcomed Ms Morris to the party.
He said: "More and more people from all parties are turning to the SNP and I welcome Elaine to the team.
"She is a hard working and diligent councillor and I know she will continue to make a strong contribution to the city."
The move does not change the balance of power on the council, which is an SNP and Liberal Democrat coalition.
'Increasingly difficult'
Cllr Morris said: "I initially supported the UK coalition but I have been horrified by some of their actions particularly the decision to abandon our commitments and inflict tuition fees on students.
"I have found it increasingly difficult to support the party's stance nationally and am disappointed with the failure locally to provide leadership on Edinburgh's tram project.
"The Lib Dems took responsibility for the scheme in administration and they have not been good guardians of the project. I initially backed the trams but we cannot commit to trams at any cost.
"Leaving the Lib Dems has been one of the most difficult decisions I have made but the SNP offer a clear political leadership, principled policies and vision for Edinburgh that I know I and many other Lib Dems across the city support."