Man in medically induced coma after assault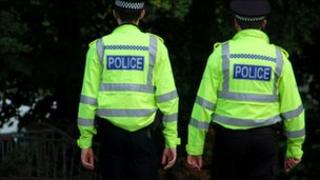 Police in Edinburgh are appealing for witnesses after a 24-year-old male was seriously assaulted in the Fountainpark area of the city.
The incident happened around 1600 BST on Thursday near to the Old Fountain Brewery Site.
A man approached the 24-year-old, pushed him to the ground then kicked and punched him before running off.
Officers said the victim is in a medically induced coma in hospital, due to the seriousness of his injuries.
Police said the suspect is described as being a white male in his 20's to 30's, wearing a white t shirt.
A spokesperson for Lothian and Borders police, said: "This is a particularly vicious assault in which the culprit used unreserved violence and which has left a young man seriously injured".
"Anyone who was in the area at the time and saw what happened or saw the described male running off should contact police immediately.
"Similarly, anyone who recognises the description of the suspect, or who has any other information that can assist our inquiries, should also get in touch."