Union canal upgrade consultation ends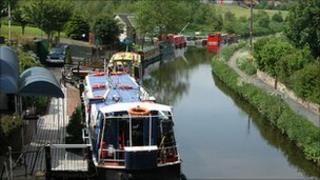 The development of one of Scotland's most historic waterways has moved a step closer to completion.
Edinburgh's Union Canal is being upgraded as part of a plan to recognise its heritage and cultural value.
It is the end of a public consultation on the future look of the canal, which will feature hubs for houseboat mooring, water sports and businesses.
It is part of the Millennium Link project, the largest waterway engineering project in Scotland.