Edinburgh Council unveils £18m 'flexible work' savings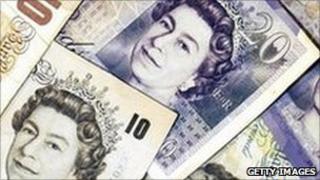 Detailed plans aimed at saving more than £18m at Edinburgh City Council over ten years have been unveiled.
It is hoped that by relying more on laptops, wireless technology and video-conferencing, staff could work in a variety of offices or from home.
The move could see the council sell off some buildings and reduce office space.
About 3,600 desk-based staff could be involved in working flexibly or remotely, and a further 2,000 could end up relocating.
Reducing space
Initial funding would come from an efficiency fund set-up by the council and its IT partners BT, which is specifically for "spend-to-save" projects.
Later savings would come from closing buildings or reducing office space.
Phil Wheeler, Edinburgh City Council's convener of the finance and resources committee, said: "This is about much more than simply replacing computers or saving on building costs.
"It genuinely marks a step towards transforming how the council operates now and in years to come.
"New technology offers us the chance to change how our staff work and the quality of services we provide."
The proposals are to be discussed at the meeting of the finance and resources committee on Tuesday, with a detailed business case being given to the committee later in the year.