Success for Saughton Prison contraband hotline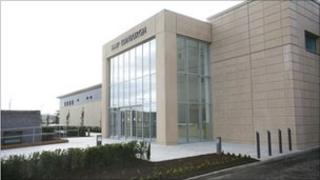 A 76% drop in illegal packages getting to an Edinburgh prison's inmates has been recorded following a hotline launch for people living nearby.
PrisonWatch was set up in February for neighbours who see suspicious activity around Saughton Prison.
Justice Secretary Kenny MacAskill launched the initiative and said it was akin to neighbourhood watch schemes.
In the same period last year 120 packages made it to inmates compared with 28 since the scheme began.
Four grams (0.4oz) of heroin were seized by prison wardens since the hotline was launched compared with 195.5g (6.9oz) during the same period the year before.
Smuggle goods
As much as 357g (12.6oz) of cannabis was recovered from inmates between February and August 2010 compared with 121g (4.3oz) in the same time this year.
There has also been a huge drop in the numbers of illegal tablets seized from 1,220 to 212, while the number of mobile phones found on inmates has more than halved from 98 to 41.
Sue Brookes, governor of HMP Edinburgh, said: "The prison population mirrors significant parts of our society so it is little wonder that the problems that affect communities also affect prisons.
"Because of the nature of prisons and the inflated value contraband has in such conditions, people will resort to extreme measures to smuggle goods into prisons.
"The reduction in drugs and mobile phones being recovered is testament to the effectiveness of this joint initiative.
"The misery organised crime causes does not stop at the prison walls and there are many innocent victims created by the misuse of drugs and, perhaps less obviously, the trafficking in mobile phones."