Edinburgh councillor Ewan Aitken to stand down in 2012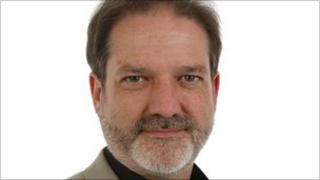 Ewan Aitken has announced he is to stand down as a councillor in Edinburgh so that he can prepare to run in the Scottish Parliament elections in 2016.
The councillor for the Craigentinny Duddingston ward said he would continue in his current post until the 2012 council elections.
Mr Aitken was leader of Edinburgh City Council in 2006 when Labour was in power.
He will have covered the Craigentinny Duddingston ward for 13 years by 2012.
Mr Aitken said: "After a great deal of thought and reflection over the summer I have decided not to contest the 2012 Council elections.
"I believe that Labour will be the largest group after those elections and will have the opportunity to once again offer this city the leadership it so desperately needs, but my own personal journey means that it's time for me to step away from elected politics for the time being and concentrate on other aspects of my life.
"I see this step as the best preparation for standing again for the Scottish Parliament in 2016 which would be my intension.
"My thanks go to the very many people who voted for me in the last three elections."