Jury retires in murder trial of chef Stewart Taylor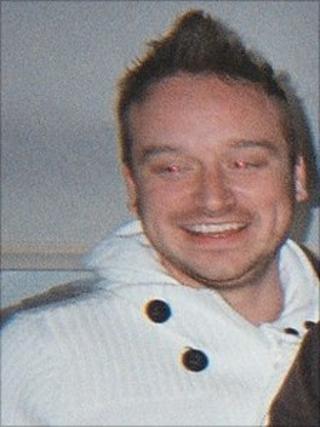 A jury has retired to consider its verdict on whether a builder left his former lover and her new boyfriend to die in a burning Edinburgh flat.
Frank Moore, 43, is on trial accused of attacking the couple at their home in the Grange in February.
Mr Moore is accused of murdering chef Stewart Taylor, from Aberdeen, by striking him on the head with a blunt implement, punching and kicking him.
The jury was sent home on Tuesday and resumed deliberations on Wednesday.
It is also alleged that during an assault a cushion got too near the fire, which caught light in Lyndsey Methven's flat.
He is also accused of attempting to murder his former girlfriend by stabbing her and leaving her in the locked flat.
He denies the charges and has lodged court papers claiming he has an alibi.
The High Court in Edinburgh has heard how bookmakers assistant Ms Methven, 30, woke in hospital to find she was blind in one eye, could no longer hear in one ear and her sense of balance was destroyed to the extent that she can no longer walk unaided.