City Building chief to step down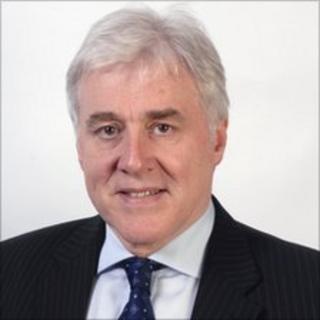 The managing director of one of Scotland's largest construction firms has announced he is to step down from his role by the end of the financial year.
Willie Docherty said he had decided to take early retirement from Glasgow Council-owned City Building.
The arm's length firm has an annual turnover of about £200m.
Mr Docherty said the time was now right for a new management structure to drive the business forward.
City Building, which was established in 2006, has reached the end of its first five-year strategic plan and has delivered total profits of more than £28m to Glasgow City Council.
The company said it had won more than £1bn of new business in the public and private sectors in the last two years.
City Building also operates Royal Strathclyde Blind craft Industries which employs more than 240 people, a majority of whom have a disability.
'Enormous privilege'
Mr Docherty commented: "It has been an enormous privilege to lead City Building into the commercial marketplace, where it now competes on an equal footing with the private sector.
"I firmly believe that we created the original - and now well proven - model for future public service delivery which does not draw upon the public purse.
"I leave City Building with a strong order book and I am full of optimism for the organisation moving forward."
He added: "The existing management, workforce and trade unions are all well positioned to ensure that they achieve even greater success as the business evolves and develops further within its market."
Mr Docherty's replacement has not yet been confirmed.