Alternative to warfarin approved in Scotland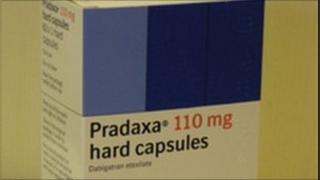 Up to 40,000 people in Scotland who are at risk of stroke due to an irregular heartbeat can now be prescribed an alternative to warfarin.
Warfarin has been the main blood-thinning treatment for 50 years but has common side effects.
Pradaxa is now available to patients in Scotland but it has yet to be approved for use in England and Wales.
Although Pradaxa is more expensive than warfarin, the reduced need for check-ups should cut costs for the NHS.
Warfarin was first developed as a rat poison before its blood-thinning properties were realised.
Its use requires close monitoring, with patients having regular blood tests and avoiding certain foods.
Pradaxa, which has been approved by the Scottish Medicines Consortium, is expected to improve the treatment of people at risk of blood clots due to atrial fibrillation - the most common disorder of the heart rhythm in the UK.