Edinburgh Film Festival appoints Fujiwara as director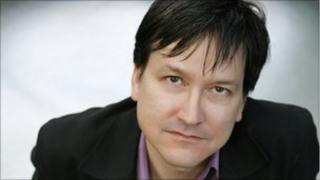 A new artistic director has been appointed for Edinburgh International Film Festival following criticisms of this year's scaled back programme.
The board of the Centre for Moving Image (CMI) announced that film writer Chris Fujiwara was to take on the role.
Mr Fujiwara, who has spent most of his life in American, is now based in Tokyo but plans to relocate to Scotland.
He said he was looking forward to making Edinburgh central to transitions under way in the film industry.
Leslie Hills, CMI chairman, said: "His extraordinary knowledge of, and passion for, film coupled with a fantastic range of contacts, working with the expertise and dedication of Edinburgh International Film Festival staff, is exciting and will no doubt bring unexpected and delightful results."
Mr Fujiwara added: "It's an exciting time for film festivals, with so many outstanding films being made in so many countries, so many new audiences to appreciate them, and the ways of distribution and exhibition in flux.
"I'm especially enthusiastic because Edinburgh is a festival that has been known in the past for taking the lead during periods when filmmaking and film criticism were going through major transitions.
"I look forward to working hard to make Edinburgh central to the transitions that are now under way."
After criticism of the 2011 event, organisers are considering moving the event back to August, when the city's festival season is in full swing.
They will also reinstate the prestigious Michael Powell Award for best British feature film in 2012.
This year the festival dispensed with red carpet photocalls and put more focus on debate and discussion.