Dog killed by hit-and-run driver in Edinburgh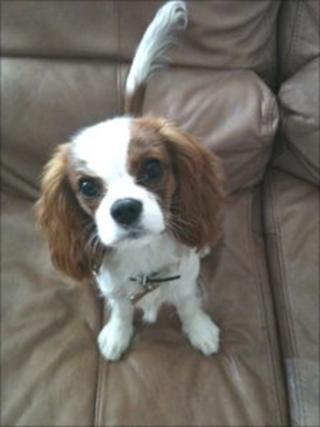 A hit-and-run driver who killed a young dog in Edinburgh is being sought by police.
The incident happened at about 10:20 on Tuesday on Crewe Road North when a one-year-old King Charles Spaniel escaped from a garden in Crewe Loan.
The animal then ran onto the road where it was hit by a maroon-coloured car, which was travelling north towards West Granton Road.
The driver slowed down following the collision but then drove off.
The driver is described as male, around 40 years old, Asian and wearing a turban.
Police are now urging anyone who was in the area and witnessed the incident to come forward.
A Lothian and Borders Police spokesman said: "The dog's owner is utterly distraught at the loss of her pet and attempted to get the driver to stop after the collision.
"We are now carrying out local inquiries in the area to identify the car and anyone with information that can assist officers with their investigation is asked to contact police immediately."