New Edinburgh care home to create 80 jobs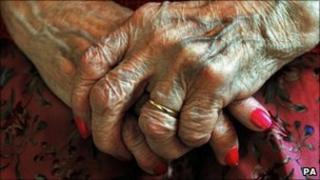 Eighty new jobs are to be created following plans for a 90-bedroom care home in Edinburgh.
Care UK said work would begin at the Redford Road site in September with the home scheduled to open in spring 2013.
The structure, which currently stands on the site, an old Navy, Army and Air Force Institute (NAAFI) store, will be demolished.
The firm said it would bring an investment of nearly £10m to the Scottish economy.
Set in a two-acre site surrounded by woodland, the building will be based on a innovative design that is informed by the latest research from Stirling University into helping older people and those with dementia to maintain a fulfilling life.
The home will have a "strong community feel", a coffee shop, cinema, library and hairdressing salon, all set around a central courtyard.
Colin Reynell, Care UK's new homes director, said: "We have been working on both the design of our new care homes and service delivery to ensure that we are continually innovating to meet the needs of our residents."
The home will provide nursing and residential care for elderly people, with specialist services for those with dementia.