Edinburgh Film Festival to remain in June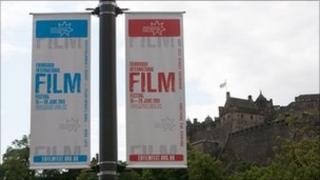 The Edinburgh International Film Festival will take place in June next year, despite discussions about moving back to its original date in August.
It had faced criticism since shifting dates in 2008, but the board and new director Chris Fujiwara have decided to keep the event in its new slot.
The 2012 festival will run from 20 June to 1 July.
The film festival was moved to June in a bid to get more attention than in the busy month of August.
But some critics said the switch had reduced its appeal and hit out at the decision to drop its awards ceremony.
Film festival organisers said they would reinstate the prestigious Michael Powell Award for best British feature film next year.
The award, which was named after one of Britain's most original filmmakers, began in 1993.
'Inspirational filmmakers'
The award is given in recognition of imagination and creativity in British filmmaking and is judged by an international jury.
Previous winners of the award include Shane Meadows' Somers Town, Control by Anton Corbijn, Tsotsi by Gavin Hood, My Summer of Love by Pawel Pawlikowski, Young Adam by David Mackenzie, Jude by Michael Winterbottom and Derek Jarman's Blue.
Ken Hay, acting CEO for the Edinburgh International Film Festival, said: "The 'June or August' debate has been at the forefront of discussions since the end of this year's festival and is a matter on which the board has sought broad consultation.
"The film industry, including press, distributors and sales agents, have all been part of the conversation to ensure a decision that is correct and will provide the very best future for the festival."
Mr Fujiwara said he was "delighted" at the return of the Michael Powell Award.
"The award has been an integral part of the festival for years," he said.
"It has seen some inspirational filmmakers enjoy its benefits and is crucial to the festival's creative vision."