Alex Salmond may move from Bute House to new residence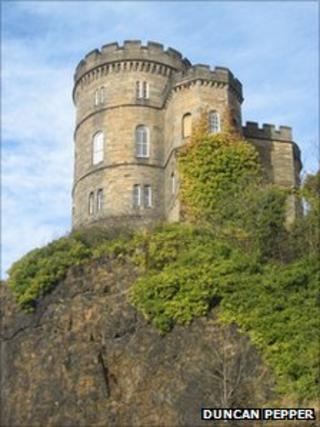 The first minister could move to a new official residence because of the rising cost of refurbishment work on his current property.
Alex Salmond lives at Bute House in Edinburgh's Charlotte Square but civil servants are looking at "a number of options" for an alternative.
Mr Salmond has been advised that moving into a building owned by the Scottish government could keep costs down.
Bute House is leased from the National Trust for Scotland.
One option is Governor's House near Calton Hill.
The cost of refurbishing Bute House, for which a commercial rent is paid to the National Trust for Scotland, could reach £3.5m.
It is understood the Georgian townhouse needs to be refurbished to upgrade disabled access and security.
A spokesman for the first minister said: "There is a suggestion from the civil service to use unoccupied space in the St Andrew's House complex, which is owned by the government, as a more cost effective option than the continued commercial rent and unavoidable expense of maintaining and refurbishing Bute House as a listed property - which is owned by the National Trust for Scotland, but these costs fall on the public purse.
"However, no final proposals have been developed by officials, and therefore no decision has been taken."
He added: "The first minister is extremely fond of Bute House as a place to showcase Scotland. However, in the current financial climate, we have to pay careful attention to any proposal which substantiates a more cost effective option."
Asked about the prospect of moving, Mr Salmond added: "I'd have to see the figures, I'd have to see the bottom line, but I'm certain that whatever happens no doubt the civil servants will find somewhere for me to rest my head."