RAF Leuchars airshow: fresh doubt over 2012 event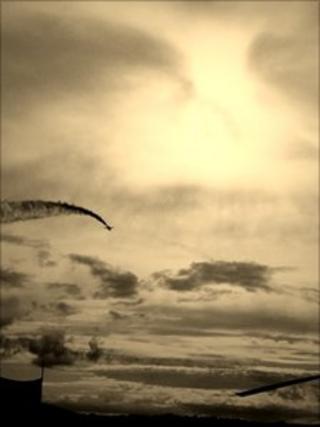 The future of Leuchars Airshow has been thrown into fresh doubt after the UK government revealed this year's event may have been the last.
The UK government said it had not made any decision on whether there would be a show next year.
Only last month, The RAF's highest ranking officer said the event was guaranteed for the next three years.
The decision to close Leuchars air base was announced in July, but it will remain an RAF base until 2014.
The town's MSP, Rod Campbell, said the show is crucial for local businesses and the uncertainty over its future is causing great concern.
Scottish Secretary Michael Moore had previously said the airshow would continue for the "next few years".
Worth £1m
However a letter from Defence Minister Nick Hervey to Mr Campbell states: "As yet, there has been no major discussion on the future of the airshow as part of the overall plan for RAF Leuchars.
"Unfortunately, at this stage, I cannot tell you what will happen beyond this year's show."
Mr Campbell is now seeking assurances from the UK government that the airshow will be backed for at least the next three years.
Mr Campbell, SNP MSP for North East Fife, said: "The UK government must confirm the future of the airshow along with the plans for the future of the base as a matter of urgency.
"The airshow's future is of paramount importance and is worth over £1m to the local economy over the next three years."
An MoD spokesman, said: "The minister is correct, everything is still under discussion."
About 50,000 people attend the show every year.