Charges in Fife metal theft crackdown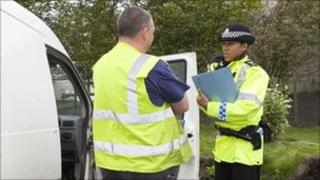 More than 40 people have been charged with 70 separate offences over the past month during a police crackdown on metal thefts in Fife.
A number of vehicles have also been seized because they were in an unsafe and hazardous condition, uninsured or carrying an unsafe scrap load.
It is the result of Fife Constabulary's Operation Journal.
Sgt Joanne McEwan said: "Theft of metal is a growing problem as the value of metal has increased."
"The Operation Journal team use a variety of tactics in an effort to disrupt those dealing illegally in scrap.
"We have had a great deal of support from our partners and have made significant progress since we started a month ago.
"Any person intending to carry out business collecting metal should ensure they are appropriately licensed.
"I would ask that if anybody has information regarding scrap metal thefts to call us."