Edinburgh police raids target housebreakers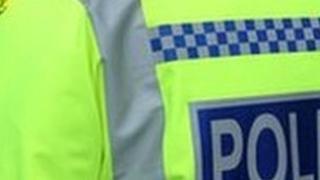 Police have carried out a series of raids in Edinburgh in a bid to target housebreakers in the Capital.
More than 100 Lothian and Borders Police officers raided 14 homes in the north and west of Edinburgh, and 12 people were arrested.
The raids were part of Operation Accessible.
Officers recovered about £200,000 worth of stolen goods during the operation, which has taken place over the past six months.
About 200 stolen items were recovered, including cars, jewellery, and electrical goods such as computers, televisions and mobile phones.
Ch Supt Gill Imery, of Lothian and Borders Police, said: "Lothian and Borders Police is committed to achieving justice for victims of housebreakings, and preventing such crimes from happening in the first place.
"We are seeking information from the public in order to identify individuals involved in such criminality, and we would urge anyone who thinks they have information that can allow us to do so to get in touch.
"Rest assured that any information received will be acted on, and treated in the strictest confidence."