Scots universities on global Leiden Ranking list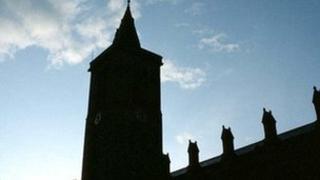 Three Scottish universities have been ranked in the top 100 of a global league table measuring their scientific performance.
The universities of Edinburgh, St Andrews and Dundee all made the top 100 of the Leiden Ranking 2011/2012.
The list uses various indicators to assess the quality and importance of scientific research at 500 of the world's top universities.
In total, six Scottish universities made it on to the table.
Edinburgh emerged as the top university north of the border, coming in at 66th place. It was closely followed by Scotland's oldest university, St Andrews, at 71 and Dundee in 78th place.
Other Scottish institutions making it onto the list were the University of Glasgow, placed 128th, and the University of Aberdeen at 162 in terms of impact.
League table.
Strathclyde University was the final Scottish entrant, placed at 366 in the world.
Cambridge University was the top-rated UK university, taking 31st place in the worldwide league table.
The Massachusetts Institute of Technology (MIT) in the United States was ranked the world's leading institution in the science field.
The ranking found that the universities of Aberdeen and St Andrews were among the world's leading universities for international research collaboration.
In the UK, only the London School of Tropical Medicine outperformed them in this field with Aberdeen coming second and St Andrews third.
Professor Louise Richardson, principal and vice-chancellor at St Andrews University, said: "St Andrews may be one of the world's smaller research universities but demonstrably we have global reach as so many of our academics are producing internationally-important research.
"This is a good result for St Andrews, but it is also a good result for Scotland.
"Despite the financial challenges we all face, we are determined that our universities should remain a critical international force and a means of strengthening Scottish influence abroad."