Woman dies in Edinburgh city centre after disturbance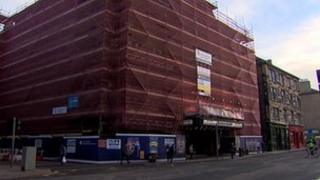 A woman has died following a disturbance in the centre of Edinburgh.
Police were called to the incident in West Tollcross at about 18:20 on Tuesday.
Officers discovered the woman with serious injuries. She was treated by ambulance staff but died a short time later.
A 28-year-old man has been detained by police. They have appealed for anyone who may have witnessed a disturbance in the area to contact them.