Police in Edinburgh renew appeals over attacks on women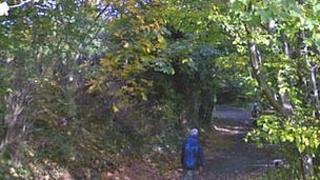 Police in Edinburgh say they have a "good response" to appeals for information about two assaults on women in the capital.
The first happened on Thursday 5 January in Colinton and the second a week later in the Warriston area.
In both cases, which police believe may be linked, the female victims were punched in the face then attempts were made to drag them into secluded areas.
Officers have been questioning passers-by at the scenes.
About 80 people have been spoken to and the information provided is now being assessed.
In the first incident a 24-year-old was attacked by a man who jogged towards her on the path between Gillespie Road and West Mill Road in Colinton.
On Thursday 12 January another women was grabbed as she walked her dog along the Chancelot path, near Clark Road, Warriston.
Det Insp Gordon McCreadie from Lothian and Borders said: "I would like to thank everyone who took the time to stop and help with our inquiries yesterday.
"A lot of valuable information was passed on, with officers now looking into the details provided.
"I would still encourage anyone who may have some information that could assist with these inquiries, and who has not already spoken to police, to contact us directly."