Edinburgh University receives £50m loan boost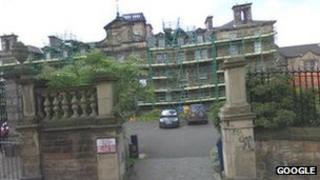 Edinburgh University is to receive a £50m loan from the European Investment Bank, it has announced.
The money will help fund a new climate change centre and improvements to its library in George Square.
The centre at High School Yards in the city's Drummond Street will be a hub for the study of global warming.
The university said it would provide a base for creating low-carbon solutions to the problems associated with global warming.
It will work alongside businesses, as well as local and national government, and will be supported by both Edinburgh Napier University and Heriot Watt University.
'Enhance quality'
Professor Sir Timothy O'Shea, Edinburgh University's vice-chancellor and principal, said: "We are enormously grateful to the European Investment Bank for the offer of this loan, which we are delighted to accept.
"It will help to fund a range of new build and refurbishment projects that will enhance the quality of the research and teaching infrastructure at Edinburgh.
"It will also make a significant contribution to our commitment to energy efficient facilities for students and staff."
Over the last five years the European Investment Bank has given £1.6bn for education investment in the UK, including projects with Strathclyde, York and Bristol universities.