Police plea over man stabbed in Portobello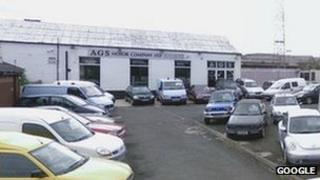 Police have appealed for information a week after a man was left with serious injuries after being stabbed on a garage forecourt in Edinburgh.
The 51-year-old was was attacked by two men on the forecourt of AGS Motors in Portobello High Street at about 12:45 on 17 February.
The first attacker was white, 40 to 50-years-old, with a gaunt appearance, and wearing a dark cap and sunglasses.
The other attacker had a dark/swarthy complexion and was about 30 years old.
He was wearing dark clothing and white trainers.
Suspicious activity
Following the incident, the pair were chased to the Baileyfield Industrial Estate, where they got into a silver coloured BMW saloon, which was lost to sight on Sir Harry Lauder Road.
Det Supt David Gordon, of Lothian and Borders Police, is appealing to anyone who was in the area, who either witnessed the incident or who noticed any suspicious activity, to come forward.
He said: "The garage where the attack took place is close to the Kwik-Fit garage in Portobello High Street, an area that would have been quite busy at that time of day.
"Likewise, there is a nearby bus stop where drivers routinely change buses, meaning that there may have been passengers who were sitting on the bus for longer than usual, and who may have noticed two men acting suspiciously in the area.
"We want anyone who was in Portobello High Street or the surrounding area last Friday lunchtime, who noticed the two suspects either walking on the street or within a silver coloured saloon car, to contact police immediately."
He added: "Anyone else who recognises their descriptions, or who has any other information that can assist our inquiries, should also get in touch.
"Additional uniformed officers will be in Portobello High Street this lunchtime and people can give them information."
The man received hospital treatment for his injuries and is making "good progress".