Siddique murder trial: Jury sent home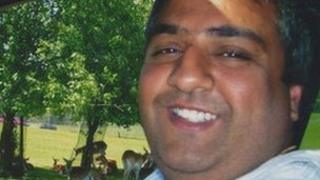 The jury in the Siddique murder trial at Edinburgh High Court will continue to consider its verdict on Tuesday.
Mo Siddique, 42, denies murdering his brother Toby Siddique, who was shot dead at a flat in Glenrothes on 24 October 2010.
Co-accused Tencho Andonov, 28, and Deyan Nikolov, 27, also deny murdering Mr Siddique.
The trial has been taking place at the High Court in Edinburgh since October last year.