Event in Edinburgh to mark Japan quake anniversary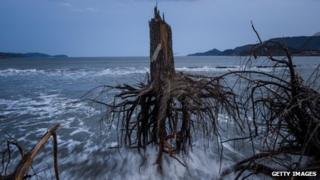 An Oscar-nominated documentary will get its Scottish premiere to mark the first anniversary of the 11 March earthquake in Japan.
The screening of The Tsunami and the Cherry Blossom will form part of a fundraising event at Edinburgh University on Saturday.
The event has been organised by The Day after the Tsunami Committee.
Committee convener John Melvin's brother Graeme was in Tokyo when the earthquake struck.
The 28-year-old teacher, from Edinburgh, eventually managed to make his way from the city to his home on its outskirts. He is still teaching in Japan.
The Consulate General of Japan in Edinburgh and the Japanese Society of Edinburgh University are among organisations supporting Saturday's event.
Edinburgh high school and primary children will be singing Japanese songs.
Thousands of people were killed by the earthquake and tsunami, which also damaged property, land, roads and set off the world's worst nuclear crisis since Chernobyl in 1986.