Edinburgh's festivals funding increases to £3.2m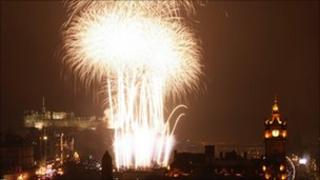 Public funding for Edinburgh's festival programmes has been increased to £3.2m, it has been announced.
The Scottish government, Edinburgh City Council, EventScotland and Creative Scotland, have combined forces to boost the city's 12 major festivals.
The money will help World Dance Feste, the first ever World Fringe Congress, a World Jazz Orchestra, and The Edinburgh World Writers' Conference 2012.
As part of the £3.2m funding the government is providing £2.25m.
'Enviable reputation'
Culture Secretary Fiona Hyslop said: "Edinburgh's festivals are known all over the world and provide a platform to showcase our rich culture and exceptional creative talent, as well as raise the international profile of Scotland.
"That is why we are expanding the Expo Fund, increasing our support for Edinburgh's Festivals to £2.25m."
Steve Cardownie, Edinburgh City Council's festival and events champion, said: "Edinburgh has an enviable international reputation as a festival city and supporting the cultural ambitions of the festivals in this unique year makes perfect sense given the proven positive impact they have on the people and economy of the city.
"The Scottish government should also be commended for initiating the Expo Fund around which the other partners have worked to supplement."