Scottish Water fined for polluting Upper Lyne Burn in Fife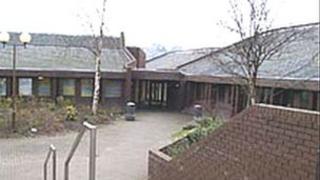 Scottish Water has been fined £7,500 for polluting a Fife river with sewage 20 times the concentration of the legally recognised poorest standard.
The unauthorised discharge, from the overflow at the pumping station at Crossgates Humbug Park, Crossgates, went into the Upper Lyne Burn.
The offences happened between 21 April, 2011 and 5 May, 2011.
The incident was considered to be a major Category 1 pollution event by environment watchdog, Sepa.
Test results showed levels of contamination at concentrations "well over" 20 times the poorest Environmental Quality Standard (EQS).
The company admitted one charge under the Water Environment (Controlled Activities) (Scotland) Regulations 2011 Regulation 4 and 44(1)(a) and the Water Environment and Water Services (Scotland) Act 2003 Section 20(3)(a).
'Significant pollution offence'
At Dunfermline Sheriff Court on Thursday, Scottish Water was fined £7,500, reduced from £10,000 to reflect the guilty plea.
Area procurator fiscal Tom Dysart, said: "This was a significant pollution offence by Scottish Water caused by failures in the system designed to ensure sewage is dealt with properly.
"For more than two weeks, untreated sewage was being pumped into the Upper Lyne Burn, causing considerable damage to the wildlife, plants and fish which live there.
"A number of creatures died as a result of this incident, and it will take several years before the affected area fully recovers."