Revamped Assembly Rooms Fringe venue unveils programme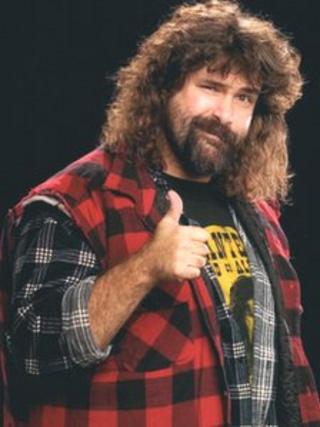 WWE Hardcore wrestler Mick Foley and veteran Labour politician Tony Benn are among the acts set for a newly refurbished Edinburgh Festival venue.
The Assembly Rooms on George Street is to reopen in July following a £9.3m refurbishment.
The Fringe venue will be run by Edinburgh-based entertainment company Salt 'n' Sauce over the next five years.
Tommy Sheppard, who runs The Stand Comedy Club, owns Salt 'n' Sauce.
On the programme, Foley will be performing stand-up comedy and Mr Benn will be at two exclusive events previewing a new documentary film about his life in politics.
Other highlights include Scotland's national poet Liz Lochhead, TV entertainer Les Dennis, stand-up Stewart Lee and comedian Jerry Sadowitz.
Liz Lochhead will present a daily show of poems, monologues, lyrics, theatre pieces and special guests.
The National Theatre of Scotland is putting on the hit comedy Appointment with the Wicker Man and one-woman show Love Letters to the Public Transport System.
Bafta-winning Scottish actor David Hayman stars in Rony Bridges' critically-acclaimed play Six and a Tanner.
Stewart Lee leads the line-up of comedians including Russell Kane, Jimeoin and Janice Connolly.
The Assembly Theatre moved from the George Street venue, where it has been for 30 years, to George Square last year.