Police officers rescue woman from fire in Midlothian flats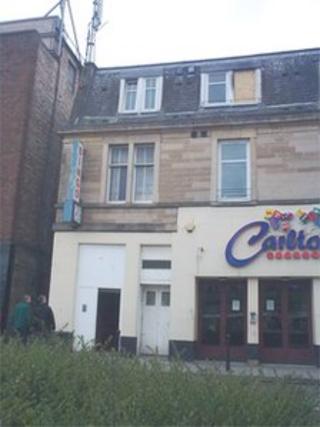 Three police officers who arrived at a blaze in Midlothian before firefighters are being considered for a bravery award for rescuing a woman.
The two male officers and a female decided not to wait for the fire brigade and entered the burning flats at Buccleuch Street, Dalkeith.
They rescued a 50-year-old woman from a second-floor-flat and helped her out of the building on Tuesday at 22:30.
The fire, which started in the living room, was out by about midnight.
The woman and two of the police officers were taken to the Edinburgh Royal Infirmary. The woman is still being treated in hospital.
Ten other people were evacuated from the building.
A Lothian and Borders Police spokesman said: "On arrival, three officers forced entry and removed a woman from a property before she was taken to hospital for treatment.
"Her condition is not believed to be life threatening.
"The officers will now be considered for a meritorious award for their bravery and quick thinking."