Fife man sentenced for trading body parts from endangered animals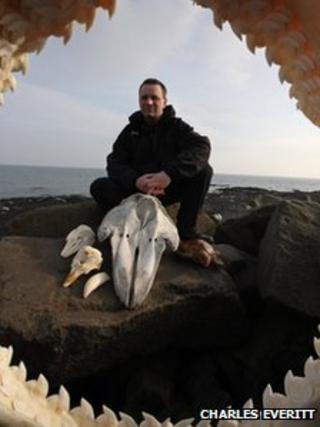 A Fife man who pleaded guilty to trading in body parts from endangered animals has been sentenced to 160 hours of community service.
Steven Paterson, 47, from Glenrothes, pleaded guilty to four charges in March at Kirkcaldy Sheriff Court.
He was caught when the UK Border Agency found his website, which sold animal parts he had bought on the internet and had shipped from abroad.
It is the first case of its kind in Scotland.
He was also caught during the 18-month investigation selling a green turtle and a sperm whale tooth.
Items also included a harbour porpoise skull.
Craig Harris, the Crown Office's head of wildlife and environmental crime unit, said: "The illegal trade of plant and animal specimens contributes to the depletion of wildlife populations which, in turn, has brought some species close to extinction.
"We will pursue those who choose to participate in the illegal trade of wildlife. As this case shows, carrying out such business online does not offer criminals a safe haven or protection from prosecution.
"Prosecutors will continue to work with all of our partner agencies to end the illegal trade in endangered wildlife."