NHS Lothian contract questioned by health secretary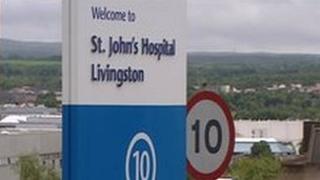 The health secretary has asked NHS Lothian to explain a contract it says its former chief executive placed with a management consultancy firm.
The contract, for £75,000, was placed with HD Partners.
NHS Lothian said the contract covered two pieces of work related to the management of waiting times.
BBC Scotland understands that HD Partners was employed to find spare capacity in the private sector to treat NHS patients.
Former chief executive, Prof James Barbour recently retired after presiding over a waiting times scandal at NHS Lothian, in which patients were taken off the waiting list when they refused to attend appointments in English hospitals at short notice.
It is understood that the contract was questioned after another private healthcare company asked NHS Lothian why it was using a "middle-man", claiming it would be cheaper to go direct to the private hospitals involved.
A spokesperson for NHS Lothian said: "NHS Lothian employed HD Partners for two pieces of work related to waiting times management, which were procured by the former chief executive using his delegated powers at the time.
"This amounted to an amount of around £75,000. NHS Lothian has no further contracts with HD partners."
'Open and transparent'
HD Partners has not responded to e-mails from the BBC.
When the BBC called the telephone number listed on its website for its UK office in Berkeley Square, London, we were told nobody had heard of the company.
Scottish Health Secretary Nicola Sturgeon has asked NHS Lothian to clarify the nature of a contract placed with HD Partners.
In particular, she is seeking assurances that the contract was placed in an "open and transparent" manner.
The contract is at odds with the SNP's policy to reduce spending on the private sector.
Dave Watson from the public services union, Unison, said the union had raised concerns in the past about such contracts being signed off.
He added: "It's right that the cabinet secretary asks questions about the nature of this contract."