Rosslyn rapist Robert Greens monitoring to continue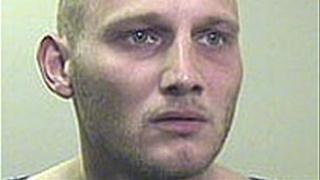 A sheriff has passed a temporary order which will allow police to continue monitoring rapist Robert Greens.
The Sexual Offences Prevention Order (SOPO) passed at Edinburgh Sheriff Court, allows Lothian and Borders Police to control Green's movements.
Greens served seven years in prison after being jailed in 2005 for raping a Dutch student near Rosslyn Chapel in Midlothian.
The temporary order was granted until a court hearing on 25 October 2012.
On that date, legal teams acting for both the police and Greens will inform the court about their progress towards preparing their cases for a further hearing, expected to take place in November, which will decide whether the SOPO should be granted on a permanent basis.
The police believe Greens - who has become known as the Da Vinci Code rapist after the Hollywood film that was partly set at Rosslyn Chapel - continues to pose a threat to public safety.
But his solicitor Tony Kelly argues that the order is unfair and breaches his client's human rights.
Greens has been living in Bonnyrigg, Midlothian, since being released from prison. Hundreds of locals have protested outside his home demanding the authorities remove him from the area.
Lothian and Borders Police Detective Superintendent Alan Crawford has previously said the SOPO allowed officers to keep Greens under control.
He added: "We want to assure the public that robust procedures are in place to manage his return to the community."