Man seriously injured after garage roof fall in Edinburgh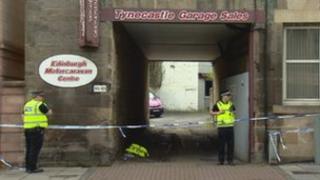 A man was left seriously injured as a result of falling through the roof of a garage in Edinburgh after being pursued by the police.
It is believed he was involved in a disturbance at a nearby pub on Gorgie Road.
The man, who has not been named, suffered severe injuries to his head and torso.
He is in a serious condition at the Royal Infirmary of Edinburgh.