Police plea over cigarette thefts in West Lothian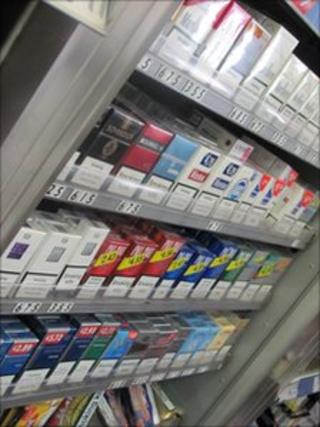 Police believe criminal gangs from the north of England are behind the theft of £340,000 worth of cigarettes from shops in West Lothian.
Newsagents, filling stations and convenience stores have been targeted in a crime spree which is being probed by Lothian and Borders police.
Police said a group from the north of England were linked to many of the thefts.
A number of individuals have been reported to the procurator fiscal.
Officers said they were continuing their investigations.
Police have now made an appeal to management and staff at hotels, hostels, bed and breakfasts and other accommodation services within West Lothian.
They are being asked to get in touch if they remember seeing any suspicious groups of people checking in.
Late shifts
Insp Alistair Hutchens, of Lothian and Borders police, said: "Our enquiries have already resulted in several people being reported to the procurator fiscal.
"However, we believe there are more individuals involved and those who work in the hotel and accommodation trade may have vital information that can help bring these people to justice.
"Staff and management should be wary of men from the north east of England booking rooms in groups of two or three.
"These men may state that they are in the area temporarily to work late evening shifts, and pay in cash.
"If you believe anyone like this has recently, or is currently staying in your premises, we would be keen to hear from you."