Man arrested after teenager stabbed during Edinburgh robbery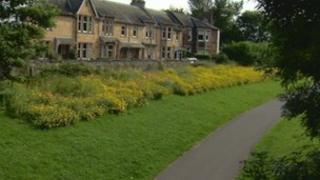 A man has been arrested in connection with a robbery during which a teenager was stabbed in Edinburgh.
The attack happened as two youths robbed and assaulted a 16-year-old boy and girl on a walkway under East Trinity Road at 21:00 on Friday.
A mobile phone and a handbag containing a purse and other personal items were stolen.
A 20-year-old man is due to appear at Edinburgh Sheriff Court on Tuesday. Detectives are appealing for witnesses.