Rosslyn rapist Robert Greens committed for trial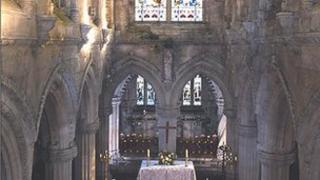 Rosslyn rapist Robert Greens has been committed for trial on allegations he breached a Sexual Offences Prevention Order.
The 35-year-old appeared in private on petition at Edinburgh Sheriff Court before Sheriff Derrick McIntyre.
He made no plea or declaration to the charge which alleges he breached the SOPO order by allegedly being in Edinburgh Road in Penicuik.
It is alleged under the order Greens was not supposed to be in that area.
Greens, of Bonnyrigg, Midlothian, was remanded in custody and is expected to again appear in court on the charge at some point in the future.
Robert Greens served seven years in prison for raping a student near Rosslyn Chapel.