Man's body found at Edinburgh City Council headquarters identified as Timothy Cunningham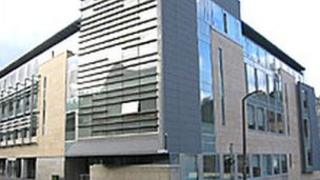 The identity of a man whose body was found in the grounds of Edinburgh City Council's headquarters has been confirmed by police.
Timothy Cunningham, 32, from Edinburgh, was found dead at Waverley Court in East Market Street in the garden area at the rear of the building.
His body was found at 08:00 on Tuesday by staff and the police were called.
A police investigation is still ongoing into the cause of his death, but it is not thought to have been suspicious.