Overnight fire at Kirkcaldy sewage works in Fife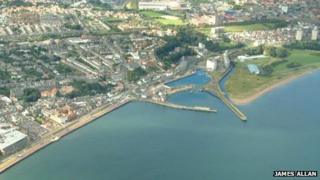 Firefighters have brought under control an early-morning fire at a sewage plant in Fife.
Several electrical pumps at the Kirkcaldy facility were found to be well alight at 03:30 on Saturday morning.
Fire crews attended the fire at the plant, which is situated in Kirkcaldy harbour.
It took them almost two hours to control the blaze.