Portobello High School: 12,000 people take part in public consultation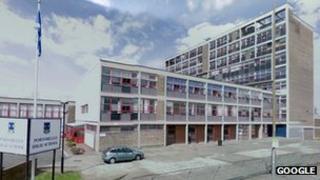 More than 12,000 people have taken part in a public consultation into building a new Portobello High School in an Edinburgh field.
Edinburgh City Council said it had "had a tremendous response" to the consultation, which closed in January.
Campaigners won a legal battle in September 2012 which blocked plans to build on Portobello Park.
Now the city council believes a private bill in the Scottish Parliament could help it go ahead with the project.
The new £41m school was first proposed 10 years ago to replace the ageing 1960s building in Duddingston Road.
However, a group calling itself Portobello Park Action Group (PPAG) won its campaign arguing the building would be on common good land. At the time Edinburgh City Council said it was "extremely disappointed".
Paul Godzik, Edinburgh City Council's education convener, said: "We have had a tremendous response to the consultation, I want to thank everyone who took the time to contribute their views.
"This is an extremely important project and obviously a subject that many people feel passionate about.
"The responses will now be reviewed in detail and a report will be taken to council on 14 March to advise the outcome of the consultation process and the recommended next steps regarding the proposed private bill."