George Street will close for Edinburgh Festival Fringe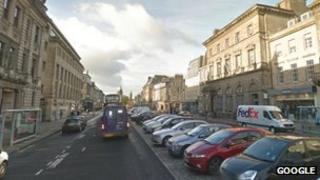 Part of Edinburgh's George Street will be closed again for the Festival Fringe this August despite concerns of some traders.
Traders reported takings down by as much as 50% last summer when the road was closed for the festival.
Edinburgh councillors have approved an outdoor venue and bar in the shopping street, with space for up to 800 people during this year's festival.
The 2013 Edinburgh Festival Fringe runs from 2 - 26 August.