Journalist jobs to go at Scotsman and Scotland on Sunday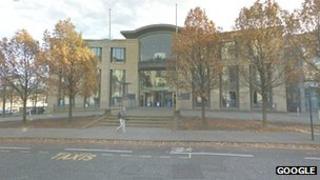 About 20 to 30 journalists' jobs are expected to go at the Scotsman and Scotland on Sunday titles, as the Edinburgh-based publisher cuts costs.
It is understood to be about a quarter of the editorial staff, and is expected to involve features and magazines more than news reporting.
As with other newspapers, the titles have faced sustained falls in print sales and advertising revenue.
Scotsman Publications said the restructure was to improve efficiency.
Stuart Birkett, Scotsman Publications managing director, said: "Following an organisational review, Scotsman Publications is proposing a restructure which could result in a reduction of staff within the editorial department.
"The aim of these proposals is to improve operating efficiency, whilst maintaining the company's competitive position in the market.
"We have started the consultation process directly with those affected and the NUJ, and every effort will be made to minimise the impact of these proposals through voluntary redundancy and redeployment."
There are about 25 journalists involved in compiling and processing the features pages and magazines at the Scotsman and Scotland on Sunday.
'Quality journalism'
Paul Holleran, Scottish organiser of the National Union of Journalists, commented: "Management have told us they have to cut back drastically because the figures are so bad.
"They haven't gone back to cuts but to a strategy to turn the paper round. That's the best that can be said, but it's worrying to see the scale of this."
Scottish Culture Secretary Fiona Hyslop said the possibility of further job losses in the media in Scotland was "deeply disappointing".
She added: "At what is one of the most exciting times in Scotland's story there is a need for strong and balanced journalism across the board.
"It is increasingly hard for professional journalists to produce the high-quality work that built Scotland's reputation for journalism when faced with continued cuts.
"There is no doubt the media, and the consumption habits of readers, are changing and we must all move with the times, but there is no substitute for quality journalism in any format."