'No charges' on Edinburgh Legionnaire's Disease deaths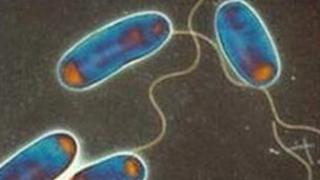 The Crown Office has said it has no evidence which could form the basis of a prosecution following Edinburgh's Legionnaire's Disease outbreak.
Four people died of the disease in the city in 2012.
The deaths of three men emerged at the time but the death of fourth person, a woman, was only linked to the outbreak almost a year later.
The Crown Office said it was engaged in "a highly complex ongoing investigation".
A Crown Office spokesman said: "The circumstances of the Legionnaires' outbreak in Edinburgh are the subject of a highly complex ongoing investigation by the enforcing authorities for Health and Safety legislation, in liaison with COPFS (Crown Office and Procurator Fiscal Service).
"COPFS has not received a report from the enforcing authorities against any party which could form the basis of criminal charges.
"The families of those who died during the outbreak continue to be kept updated on significant developments."