Flavia Tumwijukye identified as Leith bike crash victim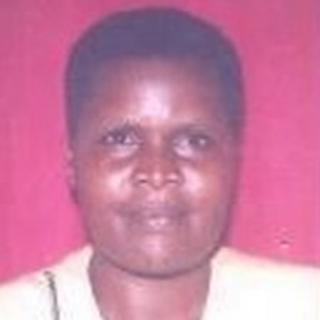 Police have released the name of a woman killed after being struck by a motorbike on Great Junction Street in Leith.
She was 51-year-old Flavia Tumwijukye, who came from the Kabale Kinkizi district of Uganda.
Ms Tumwijukye died of her injuries from the collision at about 23:50 on Friday.
Following the crash, the 23-year-old driver of the bike was treated in hospital. Police said his condition was not serious.
A statement has been released by Ms Tumwijukye's family.
It said: "The family of Flavia Pamela Tumwijukye is devastated by the sudden death of their daughter, sister, aunty, grandmother and friend to so many people in UK and Uganda in East Africa.
"Flavia met her untimely death while on her visit to Edinburgh on 27th September 2013, a city she loved and has visited before for the fringe Festival and Edinburgh Tattoo.
"Her death has left a great void in the lives of so many."
Ms Tumwijukye has been attending college in London and worked part time with South Mead Hospital in Bristol.
She was described as a Christian, who donated money from her earnings to establish two schools for orphans in Uganda.
The statement adds: "The country of Uganda has lost an invaluable daughter and ambassador."