Traffic shake up in Edinburgh city centre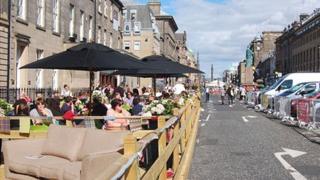 A major traffic shake up is to be piloted in Edinburgh city centre to improve facilities for pedestrians and cyclists.
George Street is to have a one way system for vehicles, and a dedicated two way bike lane.
On street car parking is being reviewed, and the frequency of buses on Princes street will be reduced.
The city council has approved a 12 month trial starting next year.